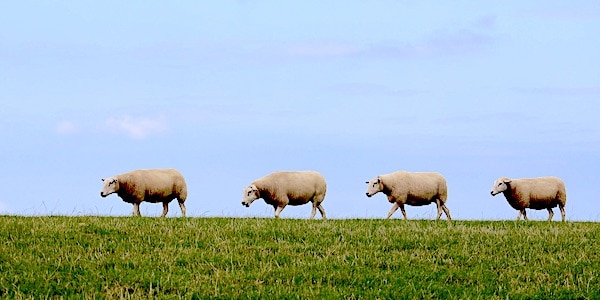 A group of Swedish scientists analysed the adoption of measures taken by countries during the early phase of the coronavirus Covid-19 pandemic. They found that governments followed the lead of others and based their decisions on what other countries do, rather than act on actual analysis of required measures.
Given the complexity associated with pandemic decisions, governments are faced with the dilemma of how to act quickly when their core decision-making processes are based on deliberations balancing political considerations. The findings show that, in times of severe crisis, governments follow the lead of others and base their decisions on what other countries do. 
Governments in countries with a stronger democratic structure are slower to react in the face of the pandemic but are more sensitive to the influence of other countries.
Following the coronavirus outbreak, unprecedented policy measures restricting individual movement and behavior have been adopted across the world—locking down societies to different degrees. These policies—often known as "nonpharmaceutical interventions" (NPIs)—include school closures, travel restrictions, curfews, and quarantines, and are motivated by the need for "social distancing" in order to slow the spread of the COVID-19 virus.
Timing is crucial
While timing of NPIs is crucial, it is challenging to determine an optimal timing. Waiting too long may lead to the spread spiraling out of control and overwhelm the healthcare system. Introducing interventions too early or too uniformly across an entire country may also be perilous since it may increase the risk of a "second wave" of infections once initial interventions are halted. 
Every intervention also carries significant and long-lasting social and economic cost in terms of citizens' well-being and lost economic activity. Further, interventions are dependent on citizens' willingness to comply—a willingness that is likely to wane over the course of the intervention. Finally, the timing of easing interventions is problematic and related to when in the epidemic phase interventions were initially initiated.
Much of the debate around the various types of NPIs in public health and related research has focused on whether or not a country needs a particular policy to protect its citizens' public health; little attention has been paid to the timing of policy interventions. This paper finds international mimicry of intervention adoptions. That means, some countries may have adopted restrictive measures rather sooner than necessary. If that is the case, such countries may have incurred excessively high social and economic costs, and may experience problems sustaining restrictions for as long as is necessary due to lockdown fatigue.